Finally, the time has come for a vacation. I think I have been mentally checked out all week and today we head out of town for a vacation. Boy, do I need to fill the tank because some days I just don't have a thing to say. I have been tapping my creativity all over the place and I need to put something back in. I am headed out for more than a week of reading, maybe some writing, and trying to rest a bit because it will be a long slog until the next break of this length and if I have any hope of creating more things of any quality I better give myself time to recharge.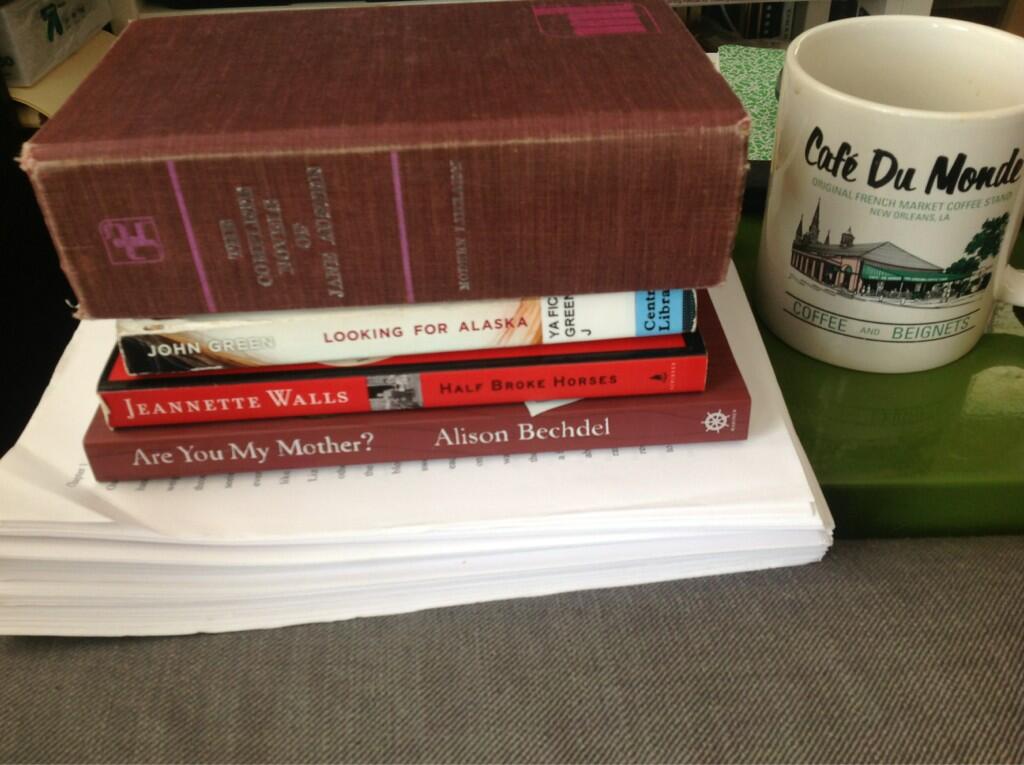 Here's my initial gathering of stuff to read (my manuscript is the messy pile at the bottom).
So, I am doing something I don't think I have done yet, I am going to try taking a break from this space for a week. If I feel the urge I will write but I am going to try to put it down for a week and see what happens. Hopefully, you'll forgive me the time away and I'll come back a bit more recharged. Hope you all have lovely weekends until I see you again.